LIFE DRAWING, SKULLS & BONES

CLASS FEE: $25

MATERIALS: Pencils, Graphite, Willow, Chalk, Gum Erasures

One of the most important steps of becoming a good artist, some say, is learning how to realistically render the human form. A figure drawing is a drawing of the human form in any of its various shapes and postures using any of the drawing media. The term can also refer to the act of producing such a drawing. The degree of representation may range from highly detailed, anatomically correct renderings to loose and expressive sketches.
---
Outside of the lines: Introspective look at Figure Drawing

CLASS FEE: $15
MATERIALS: Pencils, Graphite, Willow, Chalk, Gum Erasures
• A loose, fast style of drawing
• Uses energetic, expressive line
• Used to capture movement and volume
• Often used as a warm-up activity before longer figure drawing sessions
---
CALLIGRAPHY INK & WATER DRAWINGS

FEE $45

MATERIALS: Rice Paper, India Ink and Charcoal
Ink wash painting, also known as literati painting, is an East Asian type of brush painting of Chinese origin that uses black ink—the same as used in East Asian calligraphy—in various concentrations. For centuries, this form of Chinese art was practiced by highly educated scholar gentlemen or literati.
Ink wash painting uses tonality and shading achieved by varying the ink density, both by differential grinding of the ink stick in water and by varying the ink load and pressure within a single brushstroke. Ink wash painting artists spend years practicing basic brush strokes to refine their brush movement and ink flow. In the hand of a master, a single stroke can produce astonishing variations in tonality, from deep black to silvery gray. Thus, in its original context, shading means more than just dark-light arrangement: It is the basis for the beautiful nuance in tonality found in East Asian ink wash painting and brush-and-ink calligraphy.
---
DREAMWORKS

FEE $30

This collage workshop is all about freedom, play, exploration of dreaming isn't just what happens during sleep; dreaming is waking up to sources of guidance, healing and creativity beyond the reach of the everyday mind. Our lives become richer and juicier when we learn to become active dreamers. Each guest will be able to take home a customized DREAM COLLAGE personally designed by them. Guests will be able to choose from a selection of surfaces how they would like to create their collage, every one's piece will be totally different ~ that's the beauty!!!

[Collage Artwork on the cover by Dania La Flakah]
---
BRAZILIAN EMBROIDERY
FEE $ 50
Brazilian embroidery is a type of surface embroidery that uses rayon thread instead of cotton or wool. It is called "Brazilian" embroidery because the use of high-sheen rayon thread in embroidery was first popularized in Brazil, where rayon was widely manufactured. Brazilian embroidery patterns usually include flowers formed using both knotted and cast on stitches. Although many of these stitches are used in other forms of embroidery, the technique used to create them is slightly different.
Some of the basic techniques or stitches of the earliest embroidery are chain stitch, buttonhole or blanket stitch, running stitch, satin stitch, cross stitch. Those stitches remain the fundamental techniques of hand embroidery today.
---
VINTAGE PHOTOGRAPHY, TEXTILES & PRINT
FEE $100
In
photography
, a vintage print is the first print that the photographer makes immediately after developing a negative. Vintage prints are often signed by the photographer. However, in the art market the term is used of old prints - especially earlier 20th century and 19th century examples of lithography, etching or steel engraving. Really old prints (before c1800) are called Old master prints.
A Textile is a flexible material consisting of a network of natural or artificial
fibres
(
yarn
or thread). Yarn is produced by spinning raw fibres of wool, flax, cotton, hemp, or other materials to produce long strands. Textiles are formed by weaving, knitting, crocheting, knotting, or felting. The related words
fabric
and
cloth
are often used in textile assembly trades (such as tailoring and dressmaking) as synonyms for
textile
. However, there are subtle differences in these terms in specialized usage. A
textile
is any material made of interlacing fibres, including carpeting and geotextiles. A
fabric
is a material made through weaving, knitting, spreading, crocheting, or bonding that may be used in production of further goods (garments, etc.).
Cloth
may be used synonymously with
fabric
but is often a piece of fabric that has been processed.
---
RHYTHM AND MUSIC APPRECIATION IN ART
​FEE $40
RHYTHM AND MUSIC APPRECIATION IN ART explores the influence of music on the visual arts beginning in the early 20th century with the Russian artist Wassily Kandinsky and continuing with the work of contemporary artists. While some works in the exhibition express characteristics of music and dance others reference a particular composer or style of music. Most of the exhibition is composed of nonrepresentational art reflecting its relationship with music and the belief that, like music, art is created from the depths of one's inner self and the purest way to express this is without recognizable imagery.
The music and art connection can best be described in the late 19
th
century concept
of
synaesthesia
or
the blending
of
senses. The idea means that sensory perception
of
one kind can manifest itself as a sensory experience of
another. Color was considered a core element in sensory perception and in seeing color it has been asserted that one hears certain sounds. As with music, color can act directly upon
the emotions.
---
CERAMIC TILES
FEE $100
​
Azulejo is a form of
Spanish
and
Portuguese
painted tin-glazed ceramic tilework.
Azulejos
are found on the interior and exterior of
churches
,
palaces
, ordinary houses, schools, and nowadays, restaurants, bars and even
railways
or
subway stations
. They were not only used as an
ornamental art
form, but also had a specific functional capacity like
temperature control
in homes. There is also a tradition of their production in former Spanish and Portuguese colonies in
North America
,
South America
,
Goa
, Africa (
Angola
and
Mozambique
), and in the
Philippines
.
---
Powered by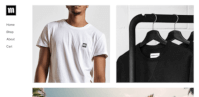 Create your own unique website with customizable templates.