FILM
"VOLTA" is a visual-motion experiment, exploring the juxtaposition of creation as a subject of time and instincts. The project captures the creative process of a visual painter and urban dancer exploring paint and the body as tools of cultivation through film, photography and sound.

The experiment is culturally influenced by what may come to be through the hybrid improvisation of artistic elements, technique and instincts. Ancient and contemporary tools of creation are utilized. Particularly focusing on painting with/without paintbrushes, while also using the body as a tool to develop creation through the ancient ritual of dance. Music and natural sounds are compiled into the film to amplify the space of cultural upbringing between both artists.


"VOLTA" questions the conversation of aesthetic. Challenging women in their primordial instincts when exploring the relationship between artist and tool to justify one's existence. During this improvised experiment, the process of creation is continuously evolving. "VOLTA" reveals how each artist is a nuturing vessel to actualizing one's existence. As each artist dives into their artistic element, the relationship between artist, tool, creation and intention develops.
ZARA DINIZ

Zara Diniz is a Toronto-based artist recognized for her work as a tropical-style painter and muralist. Her work is deeply influenced by her travels and indeed, by playing with space and perception, through a combination of classical realism and painterly expressionism, her paintings often have a fleeting, surrealist quality, as figures emerge from and simultaneously fade into their painterly surroundings. Zara's colorful yet dreamy abstract landscapes and portraits invite us to go through our own inner and outer worlds, unveiling the simultaneous fragility and magic of nature's realms.

STEPHANIE CALDEIRA

Stephanie Caldeira is a multidisciplinary artist raised in her Latin roots of Brazillian and Peruvian culture. With her intended nature to intertwine multimedia visual arts with dynamic physical movement, Stephanie aims to academically research the relationship between contemporary - urban art within her productions. Stephanie strives to emit her creation skills between high art and urban art to reframe and redefine the conventional standards of marginalized sectors of society.


Images captured by photographer E.S. CHEAH

​STEPHANIE CALDEIRA,
Director, Producer, Performer, Post-Production
Scaldeira11@gmail.com
ZARA DINIZ,
Director, Producer, Live Paint Performer
Zara.n.diniz@gmail.com
FRANNIE HONORIDEZ, MUA
Origamimakeup@gmail.com
E.S. CHEAH, Photography
Escheahphotography@gmail.com
VALEN GANDOZA, Film
Valengandoza@hotmail.com
PLEZ, Music
"I Can't Stop"
CLARISSA PINKOLA ESTES, Excerpt
"Women Who Run With Wolves"
Powered by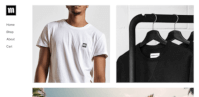 Create your own unique website with customizable templates.