MALUCA STUDIOS
Mission

At the core of Maluca is the belief that language is a tool that allows us to make meaning of an otherwise inarticulable world. In the Studio, we practice visualizing our ideas and transforming our surroundings through creative energy. Communication is made visible and becomes an accessible, engaging and educational language that is used to inspire the experience. Working with oils and acrylics, artist Zara Diniz will transcribe your visions, personal stories, and memories into paintings and murals that reflect and communicate your experiences. Zara is an artist recognized for her work as a professional painter and muralist. With 24 years of painting experience and as a graduate of the Ontario College of Art & Design, she has been commissioned to paint custom artwork and murals for many clients and charities, and is also an art educator. Building on a level of trust, her past clients have included charitable organizations, secondary and post-secondary institutions, social awareness programs, theatre companies, and media events – as well as the hundreds of individuals who have sought her creativity and talents.

Murals

Murals engage and serve as a bridge between local and global communities, giving a voice to both cultural and artistic expression that activates and inspires social change. As a visual artist Zara strives to express and encourage a human connection and meaning to both personal and shared realities through the value of the arts. There is currently a convergence of interests in the concept of sustainable creative cities, in transdisciplinary academic networks and more widely among policy makers, culture professionals and civil society. The starting point for a sustainable creative city is

culture and creativity

. Public art not only beautifies space but also reflects key values of the balance between community and individuality in advancing human rights and freedoms of expression; also, it is a fluid exchange between intellectual cultures through 'research and experimentation' and popular cultures of local, regional and transversal-global communities.

Workshops

Workshops are custom designed to offer students choices and motivate their own specific interests through the arts. Classes incorporate a balance of creative and engaging, skill-based lessons in the visual arts, with a major focus on the process of creating. Students are encouraged to draw inspiration from art movements, learning how to develop their technical skills in both classical and the latest studio approaches. Maluca Studios offers students an experience to discover and focus on an inner path to a language that enables them to create with their unique voice. Those who are willing to learn already want to make sense and meaning of their world through creation. Customized workshops are designed to reach every individual, through consultation and discussion, a valued part of every workshop. Together, teacher and student learn how to sort through ideas and find common sources of inspiration. The first lesson is generally directed through discussion, dedicated to exploring themes and techniques that are then modified to form the following lessons. Each workshop is shaped by ideas and themes that emerge from the previous lesson, adapting theory based and hands-on components to fit what each student needs, their skills and curiosities.

Design and print media is available upon request at an additional charge to commemorate projects for the use of promotional and fundraising opportunities (books, flyers, posters, postcards, bookmarks).

Zara has been on a life-long mission to amalgamate her love of painting with her desire to serve as a bridge between people, through the visual translation of both lived and imagined experiences. She has exhibited her works in shows throughout the Greater Toronto Area and has traveled extensively around the world to immerse herself in unfamiliar, yet non-estranged, places. With this search for human connection being a major subject in her paintings, she has built her entire artistic career predicated on the social networks that are created from the interactions between the artist, the painting, and the public.

Zara has been able to engage the public with art in ways that work creatively within, and consciously without, the art market. For one, she has served as an artist educator for nearly a decade, developing educational programming that teaches a variety of academic subjects through the arts in Ontario, Hong Kong and Vancouver. She has trained with the Royal Conservatory of Music in the artist educator program, and has shared her experience locally and abroad with schools and charities to promote the arts and advance social awareness programs. These include organizations like DiscoverAbility, Art for Awareness, Design Hope, St. Christopher's House, the City of Toronto Art Walk, the Toronto Botanical Gardens and Two Brothers Institute in Rio De Janeiro. Zara also coordinated the largest children's art festival in Canada at CBC, Toronto with an estimate of 900 pieces of art for exhibit and silent auction – with all proceeds donated to charity. More recently, she collaborated with other visual artists in Mississauga, to produce live drawing performances where the public is invited to watch the artists produce mural-sized drawings.

Zara is currently painting and teaching from her studio in Toronto, as well as, painting live for corporate and community events.

As a visual artist, she delves in the simplicity of painting and the expressive nature of its creation. She creates paintings that can capture the medium's material stages while still depicting people and objects in their utmost familiarity. This unique synthesis of high realism and expressive painting marks her distinctive surrealist style.

Exposed to alternate societies – and, with that, the contingencies of language – she has borne witness to the value of the arts in giving voice and meaning to both personal and shared realities.


Written by Martin Otarola




Powered by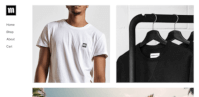 Create your own unique website with customizable templates.