TROPIDELICA

In her latest series, "Tropidelica" Zara Diniz takes us on journey of self-discovery, archetypal symbolism and spiritual awakening. As in the First Nations' traditions of the dream travelers and the rainbow dream weave, we are invited to become the creators of our truest self and take the journey of the dreamer.

Entering worlds and planes beyond the physical realm, Zara's colorful yet dreamy abstract landscapes invite us to go through our own inner world and learn about what is real and what is not, embarking on a visionary right of passage and leading us to a world built on the reflection of our highest self.

Along this journey we meet characters like "Moonbeam", "Coconut Women', "Atom" and others, who through their archetypal symbols and representations, together with their connection and embodiment of the four elements of air, earth, wind and fire, helps us to take off our masks and unveil the simultaneous fragility and magic of both our inner and outer worlds.

Through the subtle interplay between our environment and us, represented through the fluid layering of colours, movements and images, we become free of our masks and present to our own rainbow dream weave. Like the hummingbirds, so beautifully found within this journey, we become the spirit messengers of cosmic consciousness. No longer caught between the realization of the higher self and the becoming of our purest nature, we become one with our emotional and spiritual selves. As above so below, we learn to walk the delicate line of beauty and fragility found in the paradise of this world.

"Tropidelica" is our guide, our mirror and our journey, gently reminding us of the duality of ourselves, nature and our human and spiritual existence.

Powered by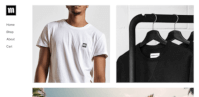 Create your own unique website with customizable templates.